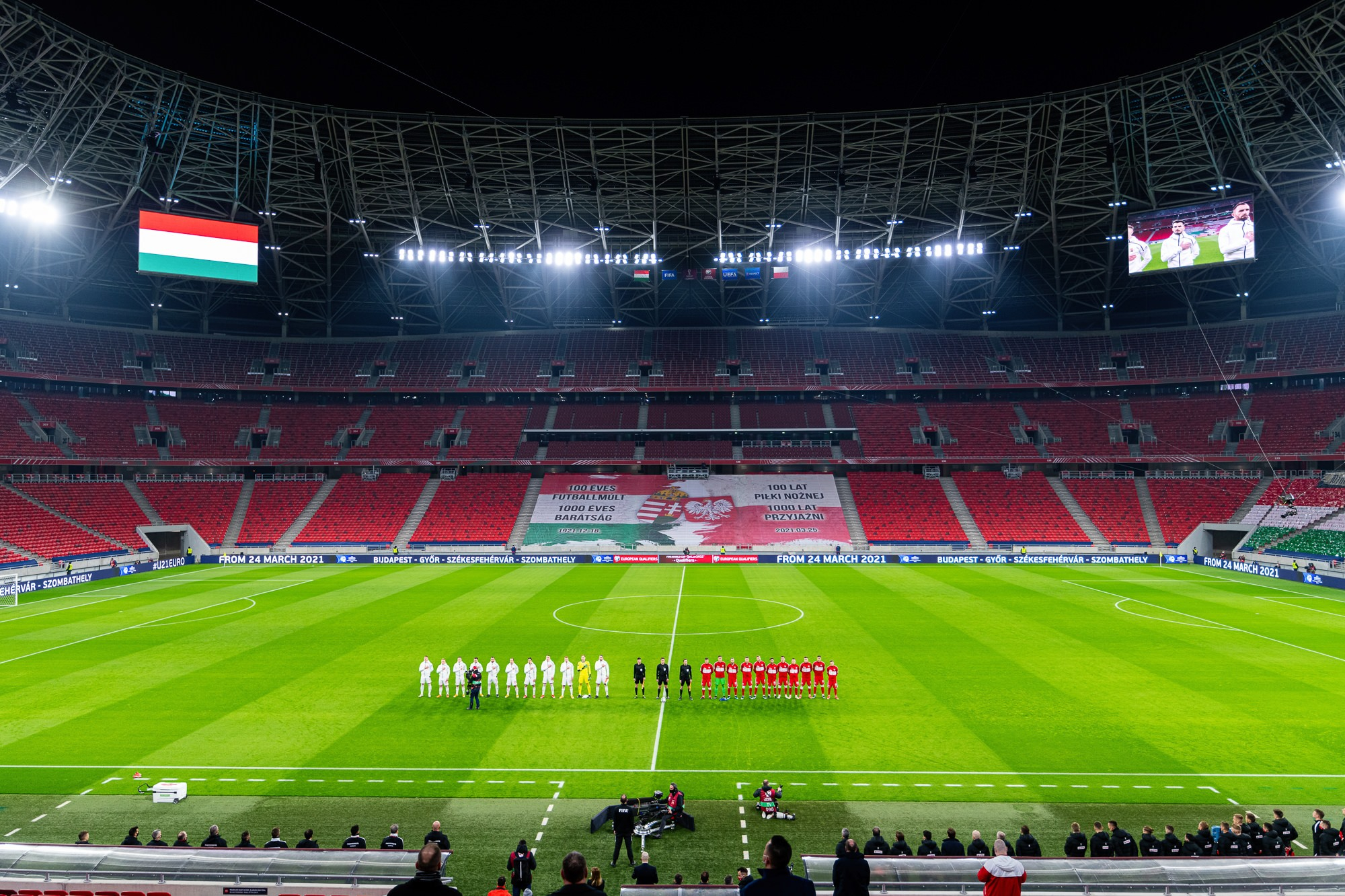 2021.03.26.
The Hungarian national football team started the world championship qualifying series against Poland in the Puskás Arena with a 3-3 draw.

Roland Sallai's goal took the lead early (6. min), we pulled 2-0 with Ádám Szalai's (53. min) score, then Hungary took 3-2 advantage with Orbán Willi's goal, but the last word belonged to the guests, more precisely Robert Lewandowski.
Hungary's goal scorer: Sallai R. (6. min), Szalai Á. (53. min), Orbán (78. min)
Poland: Piatek (60. min), Józwiak (61. min), Lewandowski (82. min)
Marco Rossi's interpretation
"If I said I was completely satisfied, I'd be lying. Before the match, however, I would've easily bet on a tie. I'm in pain because of what happened on the field. If we didn't make those big mistakes at 2-0, we'd have the three points now. But we even responded well to it. There was a time for the national team to lose in a situation like this, but now we were able to put pressure on the opponent. Then came another serious mistake... I've been telling the team all week that we should never lose sight of Lewandowski, especially inside the penalty area! He shot twice, one of which was a goal. I feel sorry about this game, but we know we're not at their level at the moment. If they don't have that many legends on the team, we get the three points."
In the 2nd round of the 2022 FIFA World Cup European Qualifiers, the Hungarian national team defeated San Marino 3-0 away, then in the 3rd round, it also defeated Andorra 4-1 away!