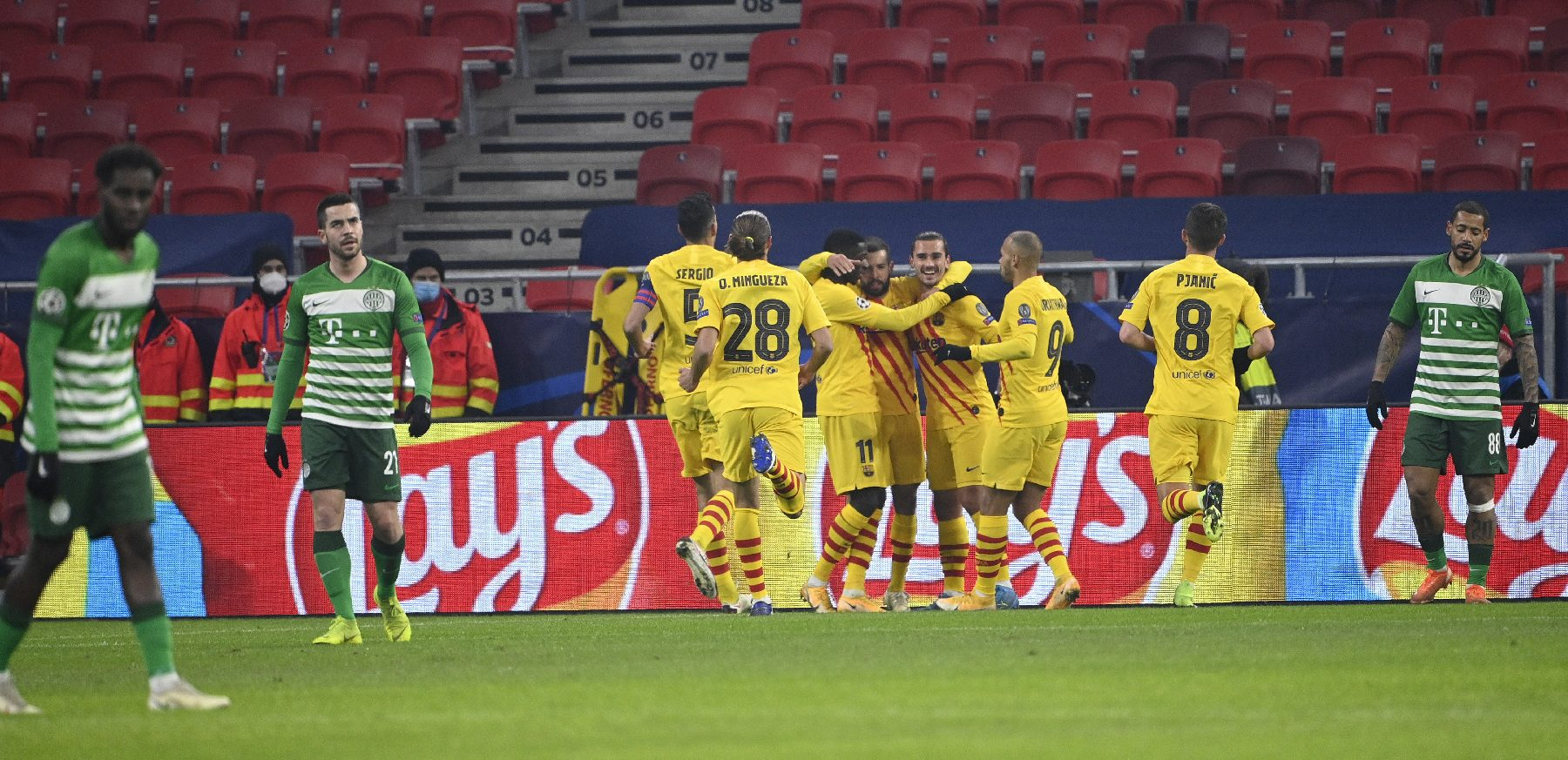 2020.12.03.
On Wednesday night in the Puskás Arena Ferencvárosi Torna Club played its last Champions League match against FC Barcelona, the Catalans won 3-0
Barcelona FC beaten Ferencváros 3 to 1 at home in the Puskás Arena in the fifth round of the Champions League group phase. The Catalan champion secured its win in the first half, scoring their third goal in the 28th minute.
The goals were scored by Antoine Griezmann, Martin Braithwaite and Ousmane Dembélé, after the 3rd goal Barcelona retained itsr advantage. Ferencváros the forst time did not score a goal on the CHL group match.
The Hungarian champion will play at the home of Dinamo Kiev next Tuesday and still has a chance to continue in the Europa League in February if catch the 3rd place in the group.
Photo: MTI