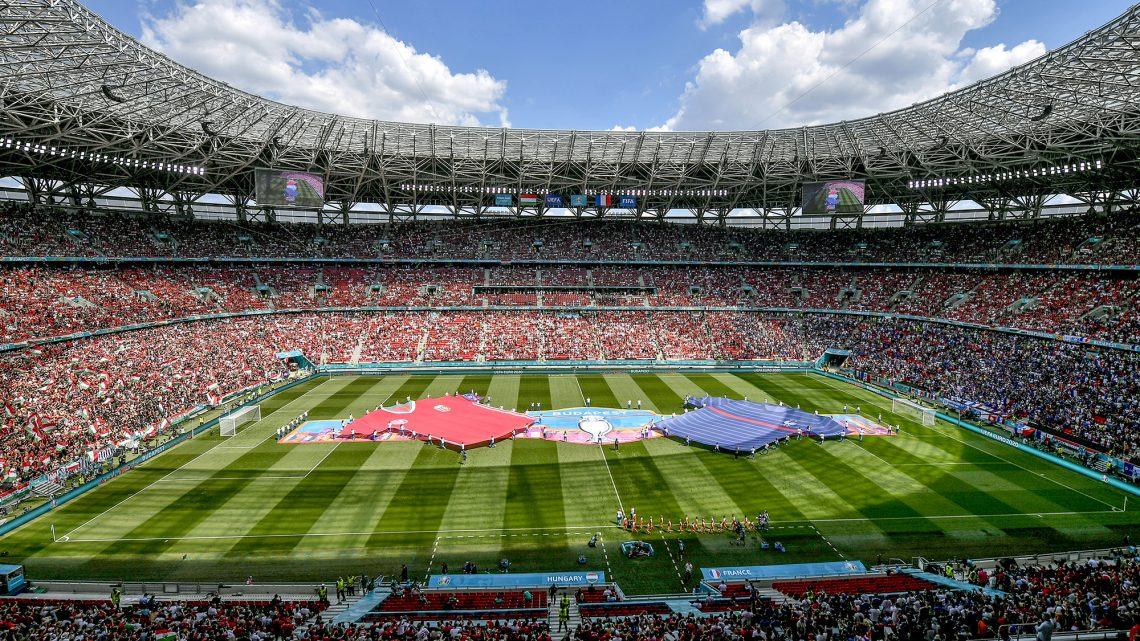 2021.06.20.
Sensational draw against the world champion France in the Puskás Aréna!
The Hungarian national football team took the lead in the 45th minute of the first half against France in the European Championship Group F. Our goal scorer was the left back Attila Fiola.
France equalized by Antoine Griezmann in the second half. The Hungarian national team defended the remaining time, so the Hungarian team played 1–1 draw with the world champion.
Group F, 2. round
HUNGARY–FRANCE 1–1 (1–0)
Budapest, Puskás Aréna, 55 998 spectators. Referee: M. Oliver (England)
Hungary: Gulácsi – Botka, Orbán, Szalai A. – Nego, Nagy Á., Kleinheisler (Lovrencsics G., 84.), Schäfer (Cseri, 75.), Fiola – Szalai Á. (Nikolics, 26.), Sallai. Szövetségi kapitány: Marco Rossi
France: Lloris – Pavard, Varane, Kimpembe, Digne – Pogba (Tolisso, 76.), Kanté, Rabiot (O. Dembélé, 57.; Lemar, 87.) – Benzema (Giroud, 76.), Griezmann, Mbappé. Szövetségi kapitány: Didier Deschamps
Goal scorers: Fiola (45+2.), ill. Griezman
Other match of the group:
Portugal–Germany 2–4 (C. Ronaldo 15., Diogo Jota 67., ill. Rúben Dias 35. – OG, Guerreiro 39. – OG, Havertz 51., Gosens 60.)
Fotó: Szigetváry Zsolt / MTI