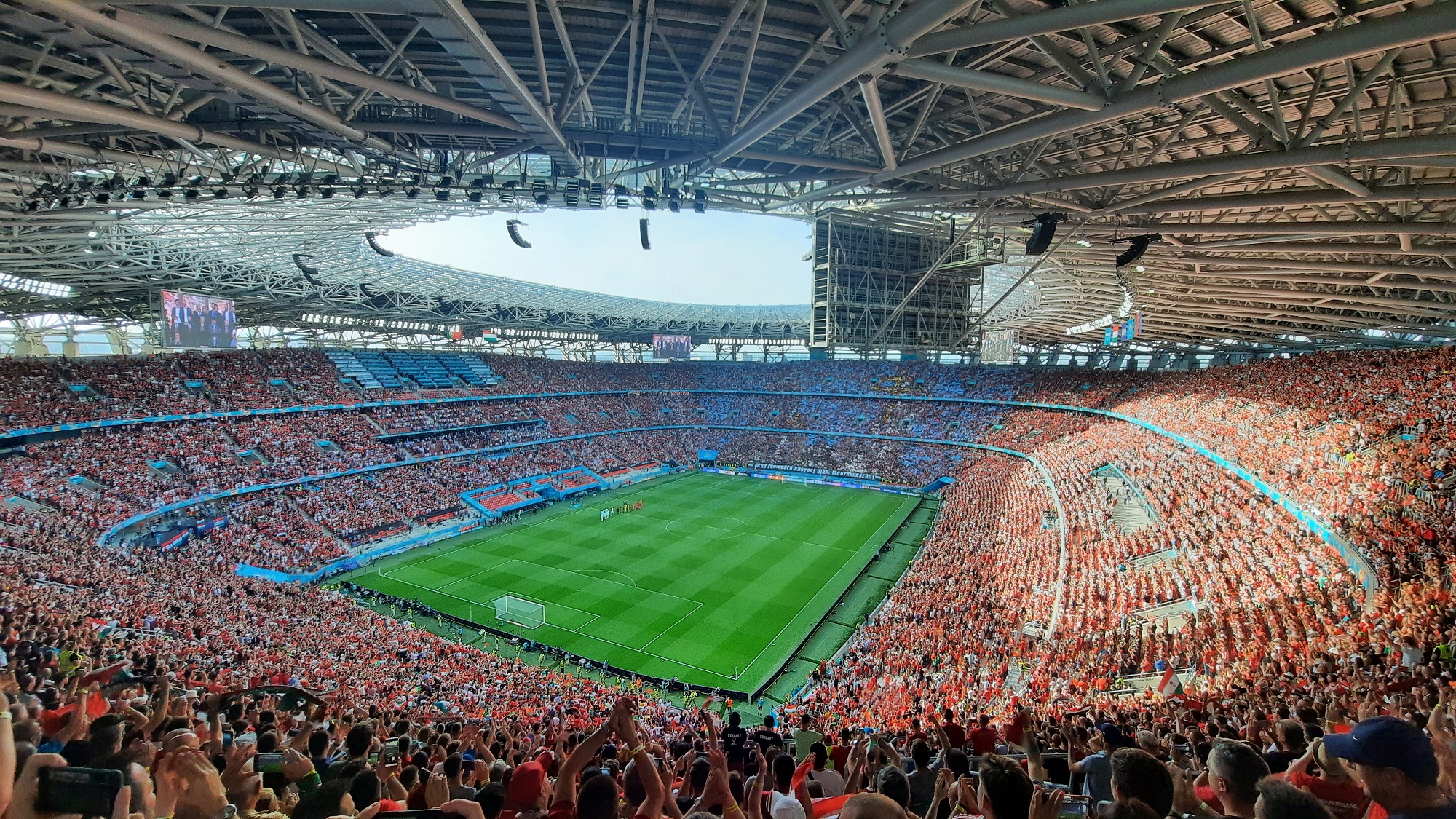 2021.07.01.
EURO 2020 was a big success in the Puskás Arena
Four matches took place during UEFA EURO2020 in the Puskás Arena
The Hungarian national team performed twice, the team got to Group F - the so-called Death Group -, among France, Germany and Portugal.

The first match was on June 15, Hungary played against Portugal, the result was 0-3 for the Portuguese team. The scorers were Raphael Guerreiro and Cristiano Ronaldo who had a double.
In the second match on June 19, Hungary played a 1-1 draw against France. The scorer was Attila Fiola for the Hungarians and Antoine Griezmann for the French.

The third match of the Hungarian national team was in Munich, we played 2-2 with the Germans. Goal scorers were Kai Havertz and Leon Goretzka, Hungarian national team goals were scored by Ádám Szalai and András Schäfer.

In the Puskás Arena, in addition to the Hungarian matches, two more matches were held, on 23 June Portugal made a 2-2 draw with France, and on June 27, in round 16 match, the Czech Republic defeated the Netherlands 2-0.
Group F was won by France with 5 points, Germany with 4 points and Portugal with 4 points. The Hungarians finished the group with two points on fourth place.
Although the Hungarian national football team was not interested in the Round 16 of the European Championships, there was plenty of reasons to be happy in the group stage. In the matches, both the players and the fans were exposed, we can say that in the Puskás Arena the fans created a crazy atmosphere, who could have been a part of this experience will never forget, because the country beat like a heart for the Hungarian team, as "never it may end ... "
Attila Szalai said:
""Even though I've already slept one or two nights after what happened, it's still hard to put into words how I feel. Playing two matches in the Hungarian environment in the Puskás Arena full of Hungarian fans was indescribable! As the bus was coming to the Puskás Arena in the middle of the line of fans cheered, then as I looked up at the stands, the cold feeling still shook as I spoke about it. When the Anthem sounded, it was one of the most beautiful moments of my life. I can add that what we had in Munich will accompany us for the rest of our lives. "