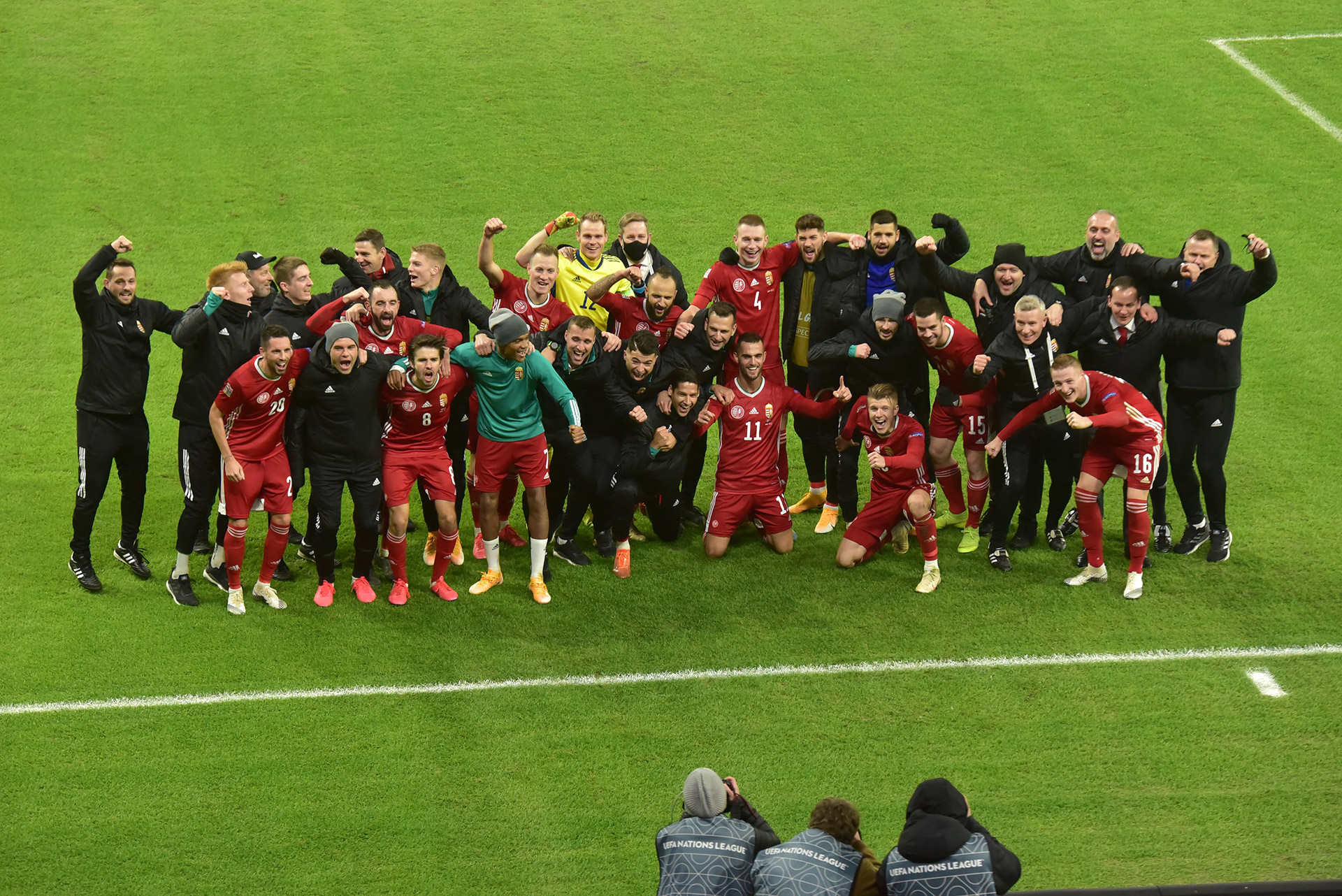 2020.11.19.
"This team was determined to victory!"
The rematch against Serbia on November 15 ended 1-1, the scorer of the Hungarian team was Kalmár.
On November 18, the Hungarian football team defeated Turkey 2-0 by scores of Dávid Sigér and Kevin Varga in the Puskás Arena in the final round of the Nations League, thus getting to the A-division!
Zoltán Gera talked about the match, the team and his own role.
"We knew how the Serbian match was standing, but we discussed it during the break, we shouldn't play for equal. The guys speeded up and so we were able to win the match. There is a great community within the team. Usually, the absence of a federal captain is a problem. But now, no matter who is sitting on the bench, everyone knows his job. There are no substitutes here. Everyone works the same way, hungry for success, wants to win, and they fight for each other. I didn't add anything to that, it's a huge thing for me as a beginner coach to learn, to be here. This team was determined to win the last couple of matches. This made me a little more than a debuted professional. I go back to U21, enjoy working there, and take with me how easy this game is when the rules are laid down. I was just a pop-up. We will also have a big task in March, my work here with the first team is over. "
– said Gera.