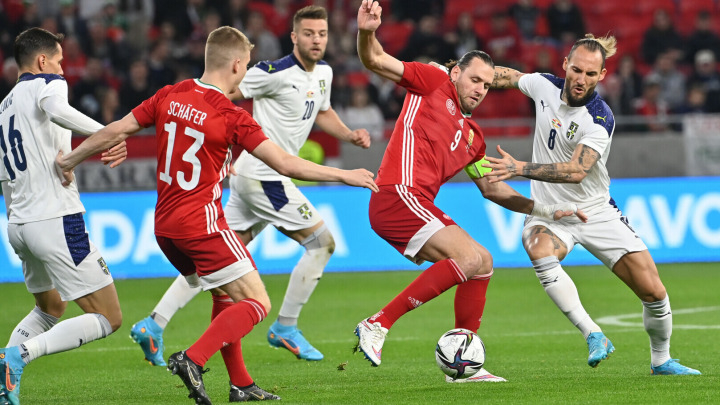 2022.03.24.
Serbia wins the match with a lucky Hungarian own goal
Hungary's A team ended their match against Serbia with a 1-0 defeat in the Puskás Arena.
In their first preparation match of the year, Hungary hosted World Cup participants Serbia at the Puskás Arena. The visitors, under the guidance of last year's national team captain Dragan Stojkovic, have made great strides forward and finished ahead of Portugal at the top of their World Cup qualifying group.

NATIONAL TEAM PREPARATION MATCH
HUNGARY –SERBIA 0–1 (0–1)
Budapest, Puskás Aréna, 29 914 spectators. Referee: Glova (szlovák)
HUNGARY: Gulácsi – Botka (Kecskés Á., 80.), Lang, Fiola – Nego (Bolla, 59.), Schäfer, Nagy Á. (Gazdag, 59.), Nagy Zs. (Styles, 70.) – Sallai (Vécsei, 80.), Szalai Á. (Ádám, 70.), Szoboszlai. Head coach: Marco Rossi
SERBIA: V. Milinkovics-Szavics – Veljkovics (Racsics, 77.), Nasztaszics (Terzics, 65.), Pavlovics (Sz. Mitrovics, 55.) – Lukics (Radonjics, a szünetben), Gudelj – Zsivkovics (Jovics, a szünetben), Tadics, Sz. Milinkovics-Szavics, Kosztics (Risztics, a szünetben) – A. Mitrovics. Head coach: Dragan Sztojkovics
Goal scorer: Nagy Zs. (35. – own goal)
Source: mlsz.hu