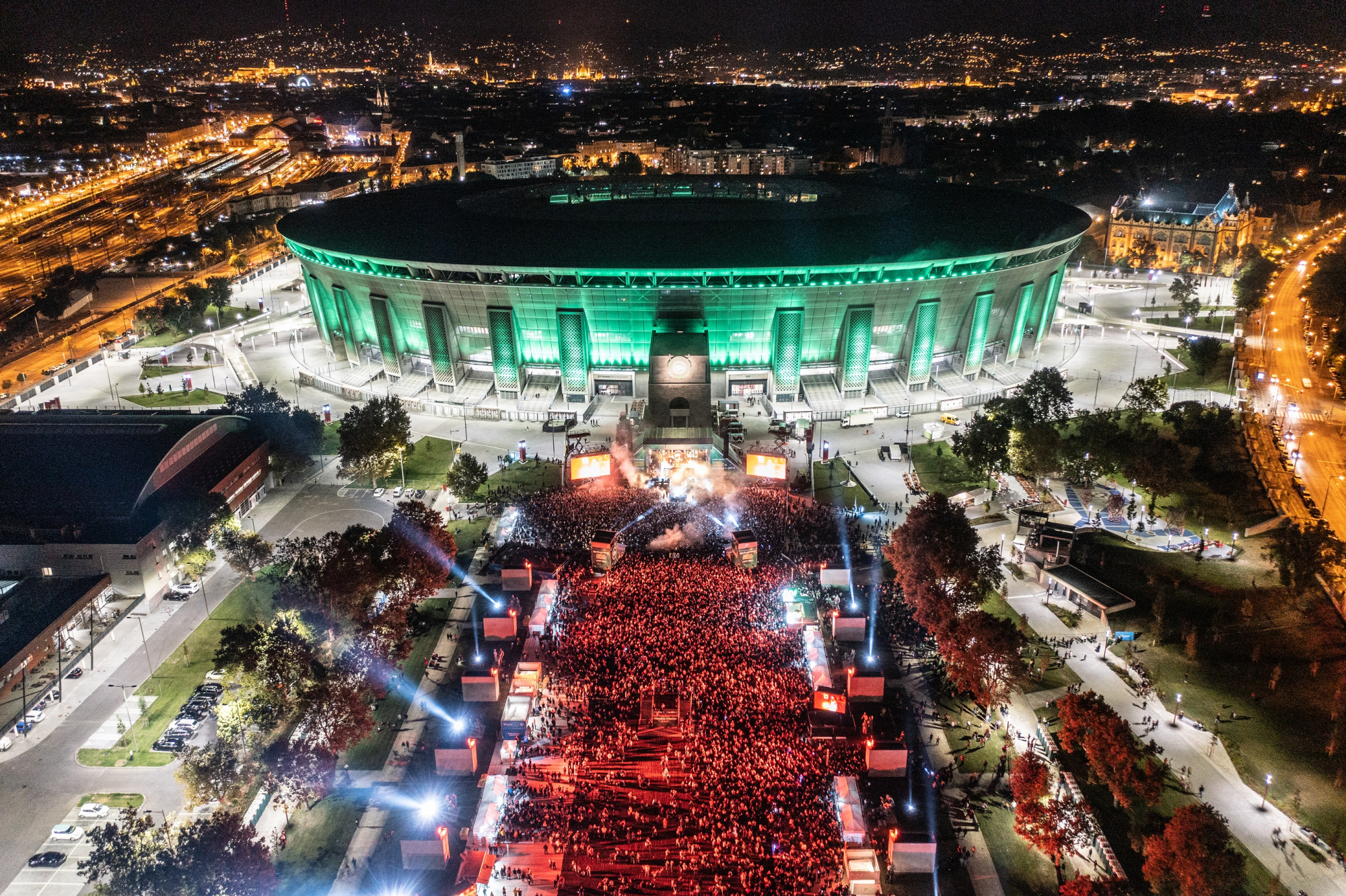 2021.09.29.
SUPERCONCERT IN THE PUSKÁS ARÉNA PARK!
More than ten thousand visitors celebrated the 30th birthday of Szerencsejáték Zrt.
All had have extraordinairy concert experience who visited the Puskás Aréna Park on the 25th of September.
Unique show and stage elements, the most famous Hungarian hits and a fantastic atmosphere were presented on the biggest all-night concert of the last two years.

Thank you to the performers, Majka & Curtis, the Bagossy Brothers Company and Lotfi Begi, and also the audience for making this evening unforgettable!
Photo: Péter Kálló