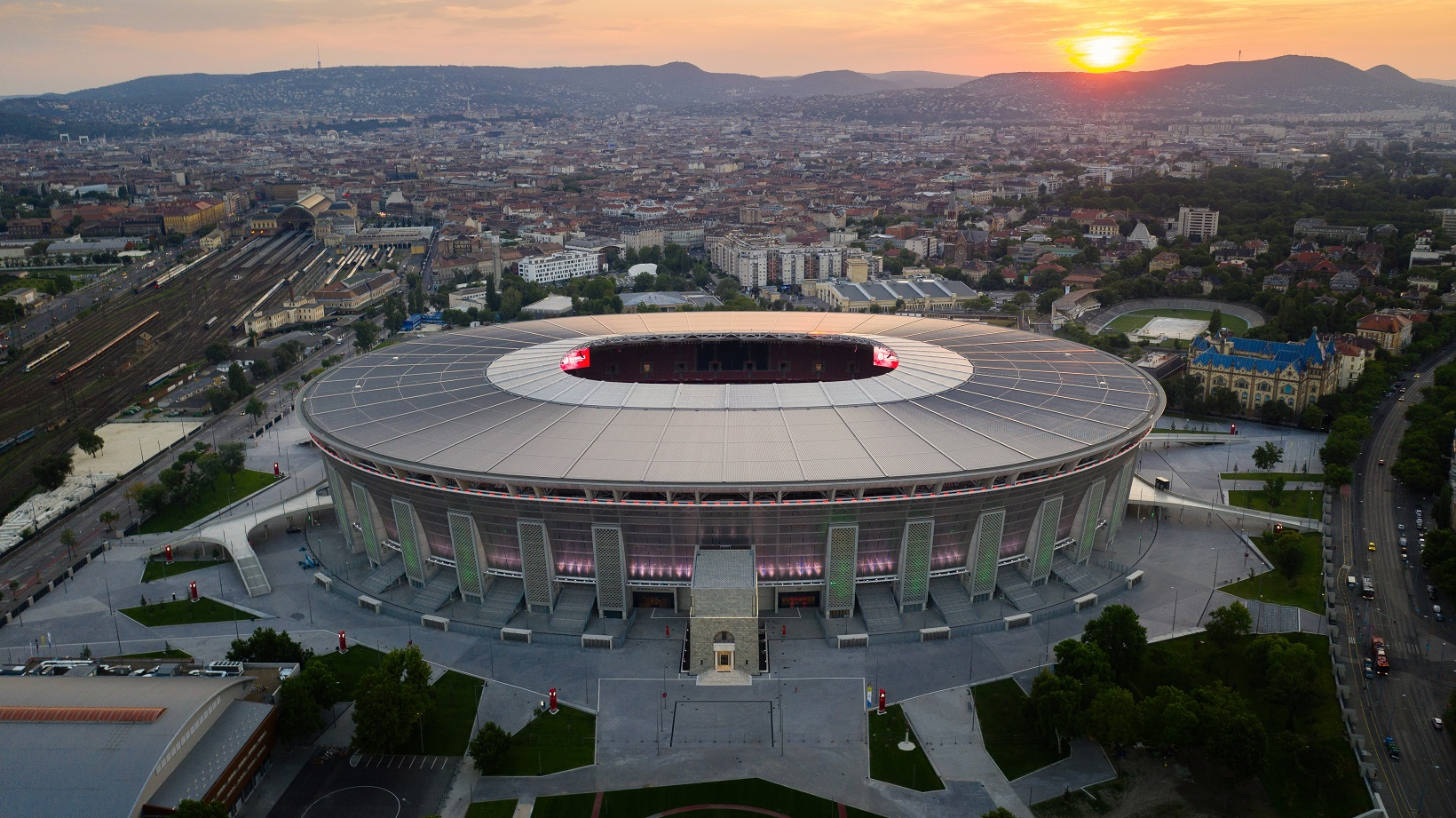 2020.12.18.
The Puskás Arena has earned another prestigious international award, the special exterior category of Prix Versailles Architecture Awards as the most beautiful sport venue.
The Hungarian national arena competed with facilities such as Tottenham Hotspur Stadium in London, Anoeta Stadium in San Sebastian, VTB Arena in Moscow or al-Maktum Stadium in Dubai, among others.
Balázs Fürjes, the government commissioner in charge of the planning, construction and operation of the Puskás Arena, said in connection with the award:
"The new Puskás was designed by Hungarians, built by Hungarians, and the project provided employment for fifteen thousand Hungarians for three years which means existence of fifteen thousand families. We can all be proud of this achievement - it is our great common success."
For Puskás Aréna this is not the first international award. Based on the decision of the professional jury, the way finding system and the public information and visitor guide won the Oscar of the international creative profession, Red Dot. The facility also excelled in a public vote on the Stadium Database portal, being voted Stadium of the Year 2019, and tied for second place in the jury vote.
In 2020 the new Puskás hosted among others the UEFA Super Cup Finaly with the success of FC Bayern Munich, in the Champions League group phase the home matches of Ferencváros Tournament Club against Juventus and FC Barcelona.