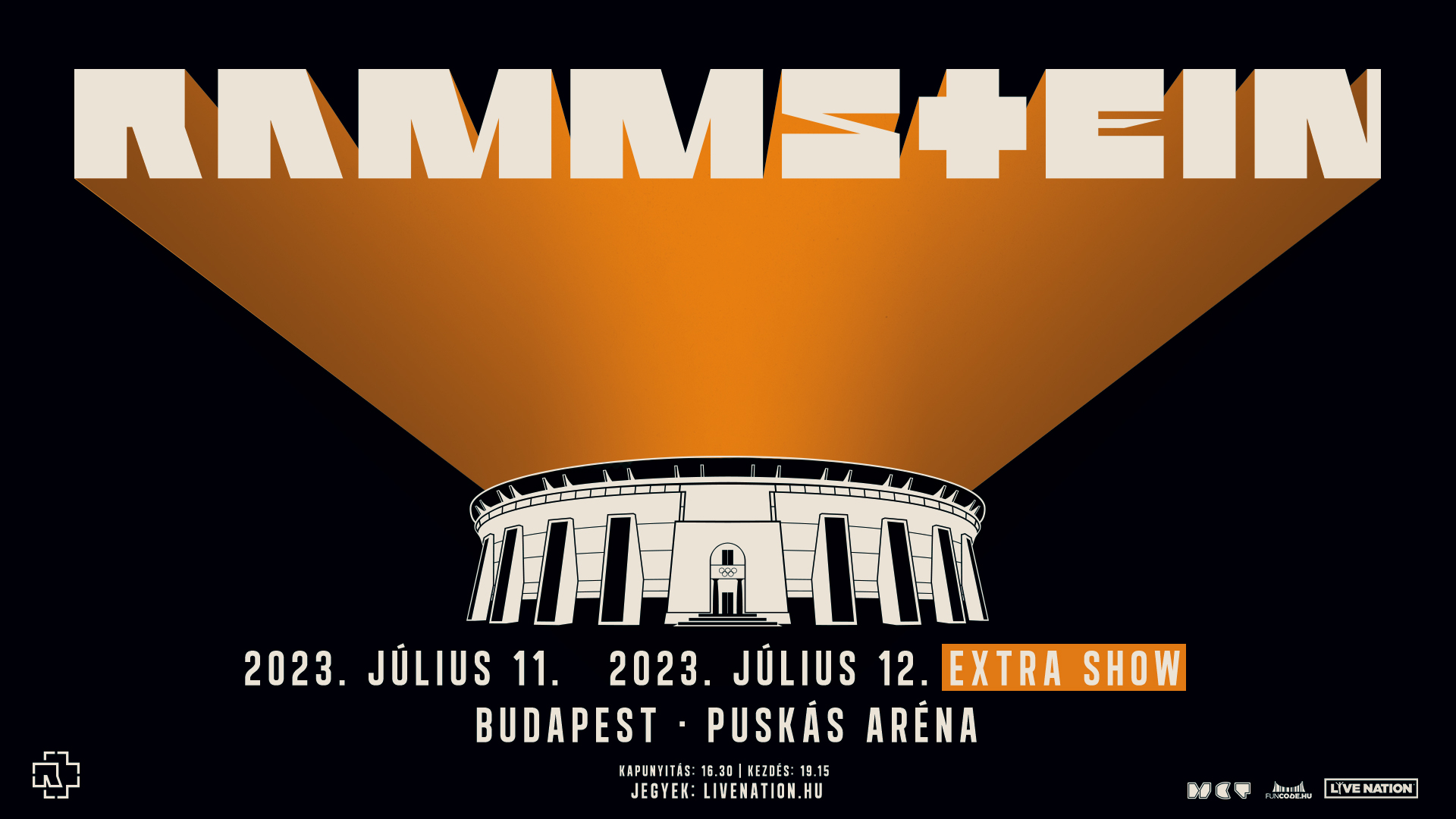 THE RAMMSTEIN EUROPEAN STADIUM TOUR STARTS IN 2023
Rammstein doubles in Puskás Arena!
Even the first day of ticket sales was enough for the German superstars to almost sold out the Puskás Arena for the show will be heldon July 11, 2023. This high interest is not surprising, the band has a huge fan base in Hungary and in the neighboring Eastern European countries, as well as they last show was in 2011 at Budapest Arena.
Support act: Abélard.
Due to this incredibly high interest for their 2023 Budapest show, after the fast coordination, Rammstein announces the second concert on July 12, 2023 in the Puskás Arena. Ticket sales have already started at www.livenation.hu.
A VIP jegyek értékesítése kizárólag a Puskás Aréna weboldalán keresztül, csak egy kattintás lent a JEGYÉRTÉKESÍTÉS gombra!
VVIP – PREMIUM TICKET (99.900 HUF)

PREMIUM tickets purchased for VIP East-A level include a reserved parking space in the basement garage of Puskás Arena (in case of purchasing at least 2 tickets one parking space is given as a gift. The offer is limited and subject to availability)
designated check-in to Puskás Aréna (VIP East entrance)
premium, comfortable seats (VIP EAST - A level)
exclusive VIP area
welcome drink (champagne, orange juice, water)
light snacks, salads, desserts from 5.15 pm until the start of Rammstein concert
soft drinks, beer, coffee and tea from gate opening to the end of Rammstein concert
paid VIP buffet (with shots) only for VIP - PREMIUM ticketholders
VIP – SILVER TICKET (82.900 HUF)
designated check-in to Puskás Aréna (VIP West entrance)
premium, comfortable seats (VIP West – A level)
exclusive VIP area and terrace
welcome drink (champagne, orange juice, water)
light snacks, salads, desserts from 5.15 pm until the start of Rammstein concert
soft drinks, beer, coffee and tea from gate opening to the end of Rammstein concert
paid VIP buffet (with shots) only for VIP - SILVER ticketholders


VIP – BRONZE TICKET (62.900 HUF)
designated check-in to Puskás Aréna (VIP East entrance)
premium, comfortable seats (VIP East–B and VIP West –B level)
exclusive VIP area
welcome drink (champagne, orange juice, water)
paid buffet only for VIP - BRONZE ticketholder