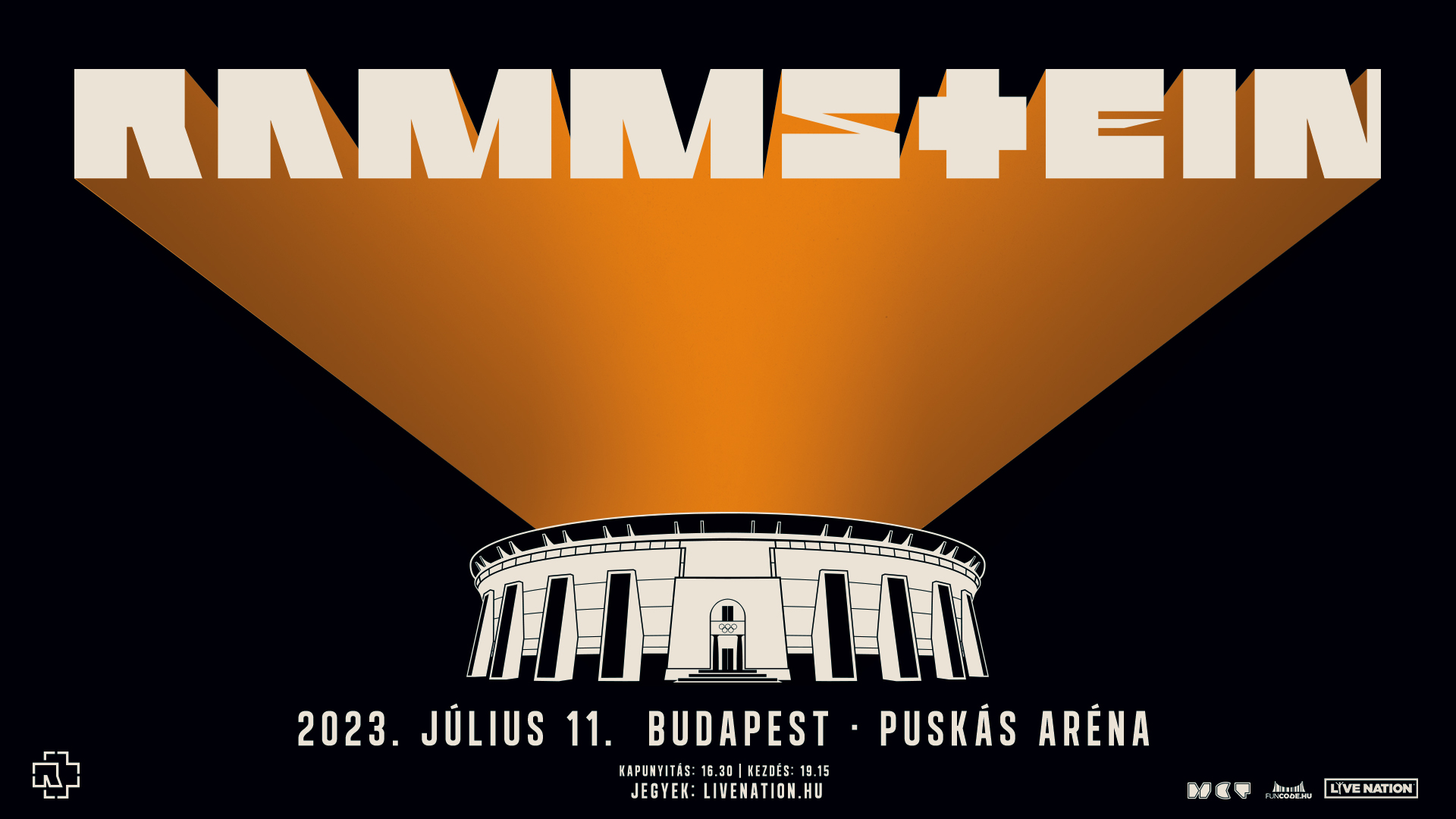 THE RAMMSTEIN EUROPEAN STADIUM TOUR STARTS IN 2023
Budapest is involved in this tour with Puskás Aréna on July 11!
What this means has already been reported in many newspapers this year – a stage construction that sometimes towers over the stadium roof, a show lit up with fire and flames, a perfectly orchestrated band, the humour and pathos of the Rammstein staging – all this is indeed unique in the world of music in terms of style, magnitude and quality.
Tickets go on sale Thursday September 8th at 10am respective local time. For the Budapest show tickets are available via www.livenation.hu. Tour information and ticket links at rammstein.com/tickets.
THE VIP tickets go on sale Thursday September 8th at 10am exclusively on puskasarena.com, only a click down on the TICKETS buttom.
VIP – PREMIUM TICKET (99.900 HUF)

PREMIUM tickets purchased for VIP East-A level include a reserved parking space in the basement garage of Puskás Arena (in case of purchasing at least 2 tickets one parking space is given as a gift. The offer is limited and subject to availability)
designated check-in to Puskás Aréna (VIP East entrance)
premium, comfortable seats (VIP EAST - A level)
exclusive VIP area
welcome drink (champagne, orange juice, water)
light snacks, salads, desserts from 5.15 pm until the start of Rammstein concert
soft drinks, beer, coffee and tea from gate opening to the end of Rammstein concert
paid VIP buffet (with shots) only for VIP - PREMIUM ticketholders
VIP – SILVER TICKET (82.900 HUF)
designated check-in to Puskás Aréna (VIP West entrance)
premium, comfortable seats (VIP West – A level)
exclusive VIP area and terrace
welcome drink (champagne, orange juice, water)
light snacks, salads, desserts from 5.15 pm until the start of Rammstein concert
soft drinks, beer, coffee and tea from gate opening to the end of Rammstein concert
paid VIP buffet (with shots) only for VIP - SILVER ticketholders


VIP – BRONZE TICKET (62.900 HUF)
designated check-in to Puskás Aréna (VIP East entrance)
premium, comfortable seats (VIP East–B and VIP West –B level)
exclusive VIP area
welcome drink (champagne, orange juice, water)
paid buffet only for VIP - BRONZE ticketholder